"Tell me and I forget. Teach me and I remember. Involve me and I learn."
Benjamin Franklin
Flor's Garden has held numerous events and seminars on
Natural Farming
and
Wellness that promote natural healing.
Flor Tarriela, the namesake owner of Flor's Garden, has a passion for natural farming and is an advocate for the preservation of our environment. With much creativity and vision, Flor's Garden was developed to feature its natural beauty that also serves as a laboratory to support the campaign that Flor and her husband Ed started to promote healthy living among Filipinos.
Like us on Facebook and be updated with our upcoming events and seminars.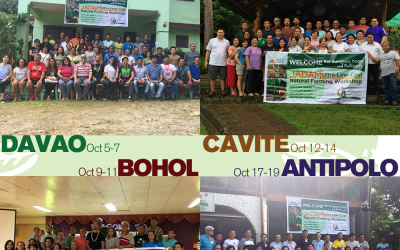 In October 2017, Rei Yoon did four (4) workshops: TMFI in Davao (Mindanao), Bohol State University (Visayas), Terra Verde in Cavite and Flor's Garden in Antipolo (Luzon).
read more